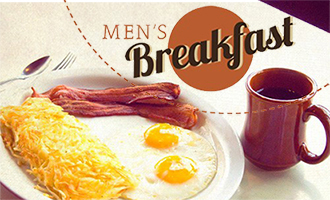 Save to your Calendar
The Holy Nativity Men's Club is up and running again!
All men are invited to join us for a great time of food and fellowship. Consider bringing a guest, come and hear The Rev. Derwyn Costinak talk about Military Chaplaincy and how he came to take on this ministry. Please RSVP to Al Scott at [email protected] so we can have an estimate of attendees for our cooks.